Canberra Corporate Fitness
Find Your Solution
PT2U are a mobile fitness company servicing corporations and government agencies throughout the Canberra area. We come to your workplace making it easy to incorporate health and fitness into the working day. PT2U are committed to helping you and your team achieve the fitness results you want. Our personal trainers are focused on helping your employees and your leadership team stay fit and healthy.
HEALTHY EMPLOYEES HAVE A HEALTHY MINDSET AND WILL CREATE POSITIVE TEAM MORALE!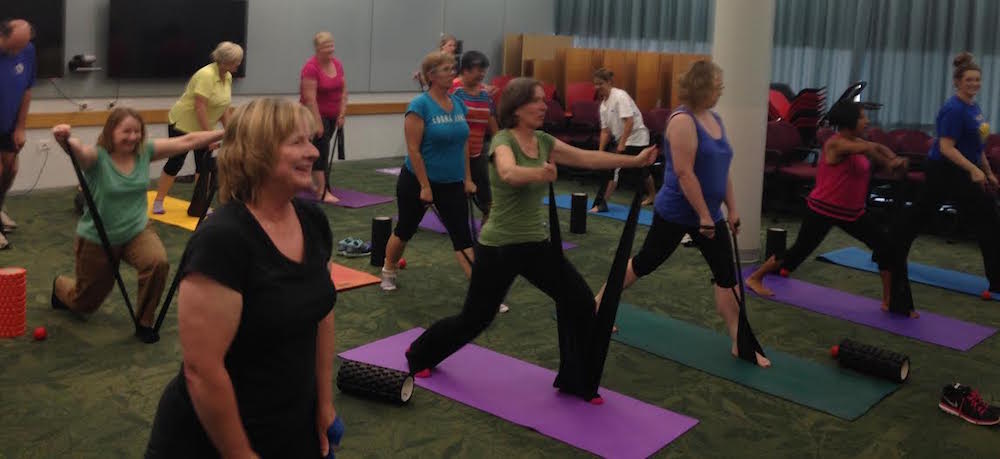 PT2U don't offer a one size fits all approach, we understand that your workplace is unique. This is why we tailor every package to your needs and offer training solutions designed to meet the specific needs of your organisation. PT2U will work with you to identify your challenges and develop a training package to help eliminate them.
The unique packages developed for you by the personal trainers at PT2U will have incredible benefits for your team. Your staff will experience the following outcomes:
increased strength and fitness
A sense of achievement and accomplishment
A significant mental shift and change to a positive, confident mindset
Boosted confidence in themselves
A happier and more cohesive team environment
An increase in employee loyalty
An increased perception in the level of care that your leadership have for employees
Jacqui, the PT2U owner and director will work with you during your health screening to identify the needs of your organisation. Your package will be tailored to meet these needs and Jacqui will assign a trainer based on who she feels will be the best fit for your organisation. The health consultation will include discussions on the number of people you would like to include, their levels of fitness and the information provided will be used to develop team building activities that your staff will enjoy.
Your program will include:
Fitness testing (the test no one fails)
Partnered and team exercises to build team trust and morale
2 – 3 sessions per week which run for either 45 or 60 minutes
A t-shirt
Varied sessions including boxing, boot camp, pilates, mobility, wardio (PT2U's signature weights cardio class)
Programs for your leadership team
PT2U knows you want to lead by example. Jacqui develops and delivers programs specifically tailored for executive level staff. PT2U is keen to see leadership and executive teams throughout Canberra develop themselves along with their staff.
MOTIVATE YOUR TEAM TO GET HEALTHY WITH CORPORATE FITNESS IN CANBERRA!
Want a happier, more alert and connected leadership team? Contact us today by filling out the short, no-obligation form on the side of this page. When you do, you'll receive all the information you need to see how your team can benefit from PT2U's incredible Corporate Fitness program.